We've had so many entries to Travel Photography Roulette that I had to create a new post! You can check out the first 35 entries HERE.
The newest entries for Round 9 are:

A windy beach in Montenegro.

Somewhere near Naxos in the Aegean sea. A pretty stiff wind meant that we were plowing through waves splashing up onto our boat. I was lucky enough to catch an action shot.

White Sand Dunes, Mui Ne, Vietnam.

Walking around the gardens at Versailles I neglected to bring an umbrella since the weather had been so nice…my mistake. Lucky for me there was a coffee booth every few feet to warm up.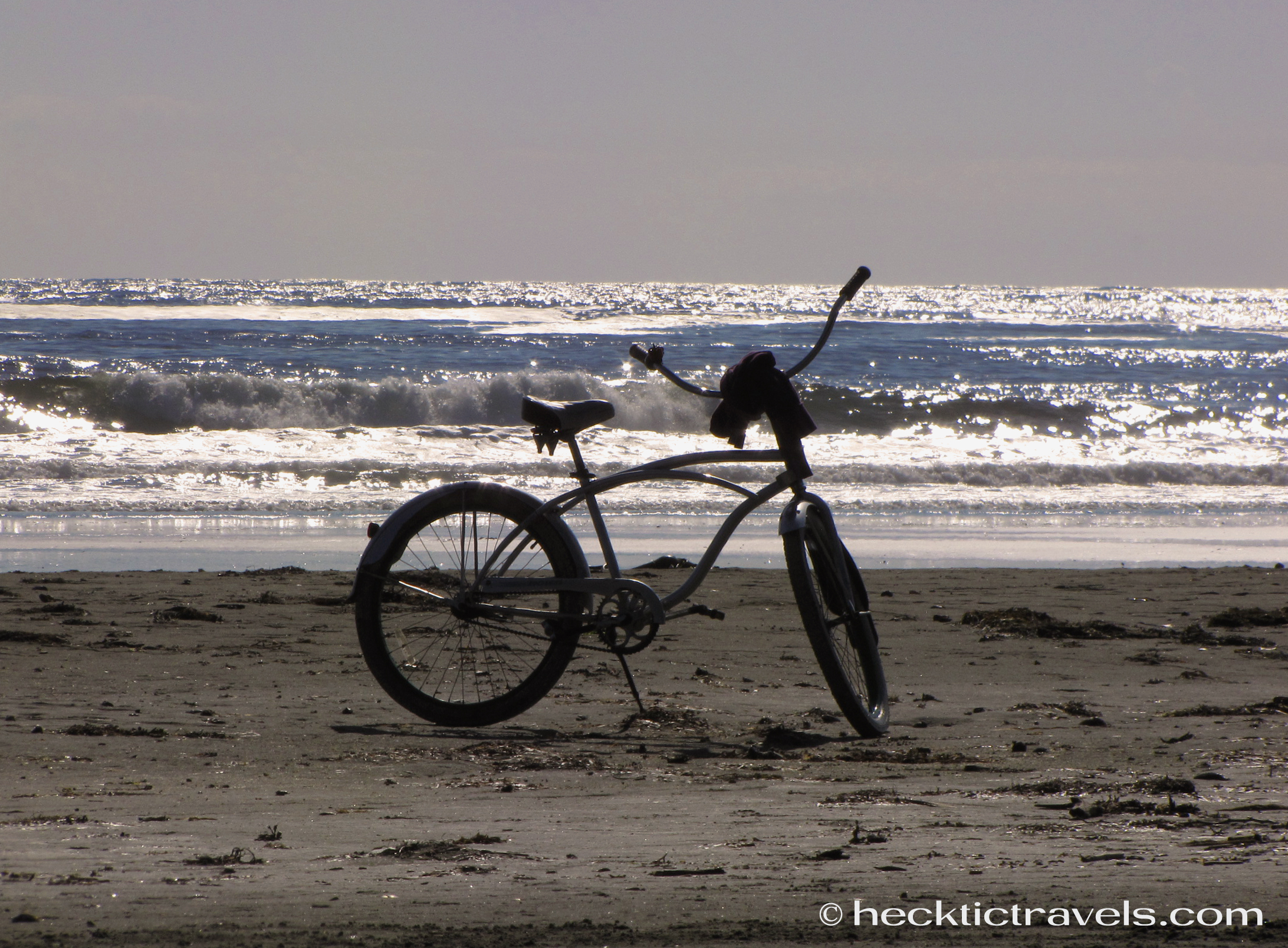 Just a casual afternoon in Tofino, British Columbia. Normal life includes riding down to the beach (surf board in arms), and riding the waves until the sun goes down.

Despite the chaotic surroundings in the Bolivian pampas of birds, monkeys and millions of mosquitoes, the surface of the river was thoroughly peaceful and I snapped this water surface photo for a moment of tranquility.

My entry is a picture of my blackwater rafting, that is to say tubing down an underground river in New Zealand.

I took this shot in the National Park of Timanfaya, Lanzarote (Canary Islands). The island is dominated by over 100 volcanoes and, in some areas, the surface reaches up to 120ºC, and only 13 meters deep even 600ºC, creating these artificial geysers.

Fishermen on Cambodia's "Great Lake," the Tonle Sap.

Early morning in Sanur, Bali. I'm not sure what he was doing or looking for wading through the warm ocean waters.

Chilly Sunrise at Greenwich Point Park.

Rain drops – as the pitter-patter of the rain hit the train's window, these few drops managed to hang on … for me :-)

Cinque Terre where the sun shines bright, the buildings glow and the sea seems to laugh at itself. I miss it.
You can check out the first 35 entries HERE.